On Monday, June 24, from 4:00 PM until 7:00 PM, the South Chicago Public Library will be hosting a party for kids to encourage them to participate in the Summer Learning Challenge. This year's theme is Exploring as it relates to the world, the universe, and their selves. I will be there and we're asking anyone who can cosplay to show up in costume to help encourage the kids to read comics.
Not mine, of course, that would put them into therapy, but there are plenty of choices they can choose from.
More below.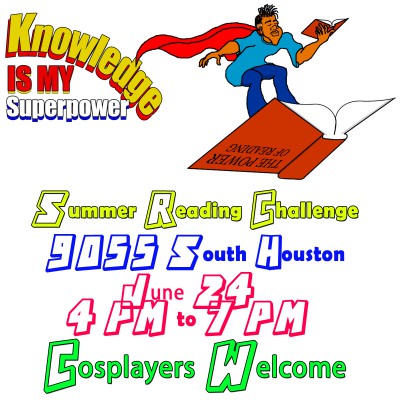 On November 2, at the same library, I'm hosting a Local Lit Fest. If you are a Chicago based, or nearby, author who would like the opportunity to have your title entered into the library system for people to read and also be able to sell copies to the public at this event, then all you need do is send me a message at BillMcSciFi@gmail.com. Table space is going fast, but I have room for a couple more.
More below.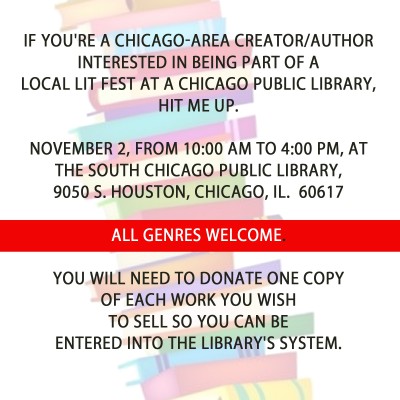 Lastly, the wonderful humans who distribute comics I write have added a new ordering system. Now it's easier than ever for you to spend a week's pay or more in just a few minutes. So head on over to Nerdanatix and see all the amazing titles they have to offer. They have my stuff, children's comics, manga, and much more.
Plus, and this is cool as hell around my house, they are adding chains of comic book stores to carry their product. which means there are more stores carrying Bill McSciFi. A fact which makes the future Mrs. McSciFi very happy.
As always, if you own, or have a loved one who owns, a comic book store, or chain of them, hit me up and I'll get you in touch with all the right people so you can sell Nerdanatix titles too.
Just make sure some of them are mine. Don't be a cad.