Hi Jerry & Anne!
Last week's shout out was to the four wonderful women, with the same name, who'd joined our party. It was lovely each thought they were special. And they are. This week's is for my future in-laws who took Kim and I out for a belated birthday lunch. We had a wonderful time but it became obvious I wasn't being clear in my newsletters. The upcoming comics kind of blurred. So I'll calm down, a little, and focus on one title at a time.

One cool thing is that several of my upcoming releases are aimed squarely at younger audiences. And, given that I teach Sunday School, it'll be nice to have something the kids can read without giving coronaries to their parents.

Here is the complete press release for the first one in line, CROSSTITCH ALPHA "THE 7" Book One: Envy.

***
New Wave Comics is proud to announce the October 15th, 2020 Kickstarter for their newest Majestic Studios release, CROSSTITCH ALPHA "THE 7." This will be the debut of a seven-issue limited series. Book One: Envy was conceived by Clayton James, written by Bill "McSciFi" McCormick, and features art by David Jaxon.
Clayton James began New Wave Comics, while still in college, in 1992. He, along with art director Patrick Robinson, began publishing spiritual comics having, at one point, twenty different creators contracted to them. Though the company eventually shuttered, there was continued interest in the titles. In 2017 Patrick suggested releasing a 25th Anniversary title, and New Wave was back in business. Their first new release, Terran Command Garrison, debuted at the Las Vegas Unicon in 2019.
Bill "McSciFi" McCormick is an internationally renowned author who currently has four novels published, writes for seven different comic book series, and serves as the assistant editor for ICC Magazine. While his usual work skews to a more mature audience, he has worked with young adult concepts before and was excited to be a part of this. McCormick, a Sunday School teacher, will be bringing a progressive Christian take on the ubiquitous seven deadly sins. The series will be aimed at the young adult market and will be supported by magazine ads in relevant publications. Now he'll have something he can show his students.
David Jaxon, a/k/a The So Pro Artist, has done everything from XCT's playing cards to comics. He worked on issues 1-4 of They Call Him Marvelous (JJ Comics), Triumphant, Armed & Danger'Russ, and Wandering Monkey (15 Year Comics), XOB (Taurus Comics), and card art for Multiverse Infinity Wars. David's bright colors and solid lines will make this comic gorgeous to look at as well as fun to read.
Each of the seven deadly sins will have their own hero, distinct villain, and be set in different parts of the world. Book One: Envy is set in the Midwest amid corrupt teen beauty pageants. A fashion mogul named Mz. Thomas is no longer content to be rich and wants to be the envy of the world. Her desires draw the attention of the demon Leviathan, which sets off the rest of the story.

More below.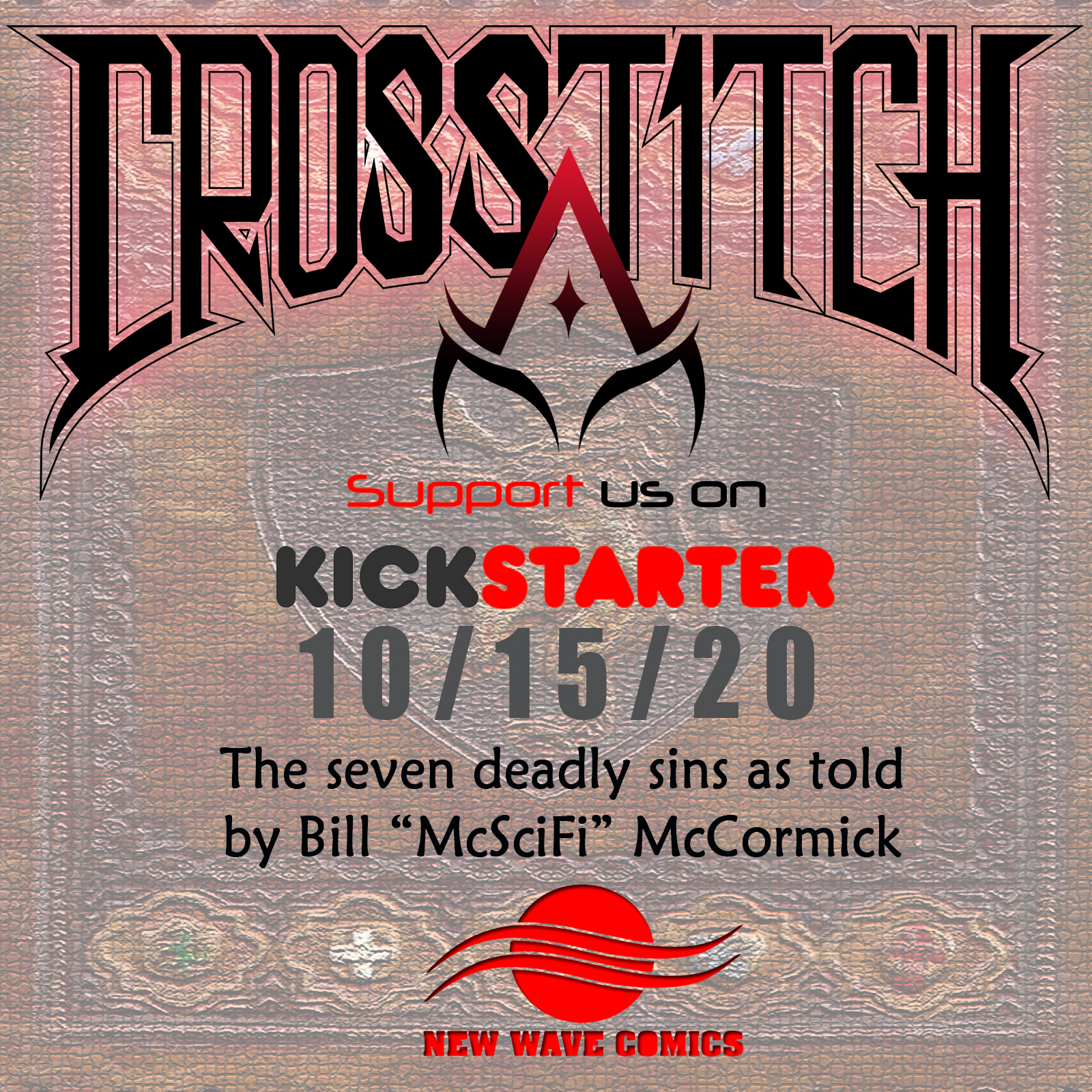 One of the fun things about being a writer is world building. Whether a dystopian hell-scape like the one in The Brittle Riders, or the near future thrill ride like SPLICE: HIT BIT TECHNOLOGIES,I have to sit down and figure out what fits where and, most importantly, how.  And, much to my pleasure, those efforts haven't gone unnoticed. It earned me a mention on Science Fantasy Hub, was part of the fun at CRoM last week, and has earned me a chair at the big kids' table at the upcoming LA Book Fest on October 24th and 25th. 

I will be hosting a panel, featuring several best selling authors, entitled The World Sucks, Let's Build a New One – Imagining Tomorrow's World Today. Also, just for the kids, I'm doing a reading from FUN TIMES AT THE APOCALYPSE A GO-GO, a horror short I wrote that I'm trying not to sell. It's not as crazy as it sounds. I need some unique content for my short story collection, STUFF ABOUT THINGS, so people aren't paying only for stuff they've read numerous times.

By the way, I'm kidding about it being for kids. It's wildly profane and features some intensely graphic violence. Think 'using a cheese grater to skin a person' kind of violent. So, yeah, not for kids. It's also brutally funny. 

Besides my ugly mug, they will also have  Jonathan Maberry, Raye Mitchell Esq., Ora Nadrich, Danny Trejo, Sara Winokur and many others. The fest is presented by The Greater Los Angeles Writers Society and The Writers of the Future Contest.

More below.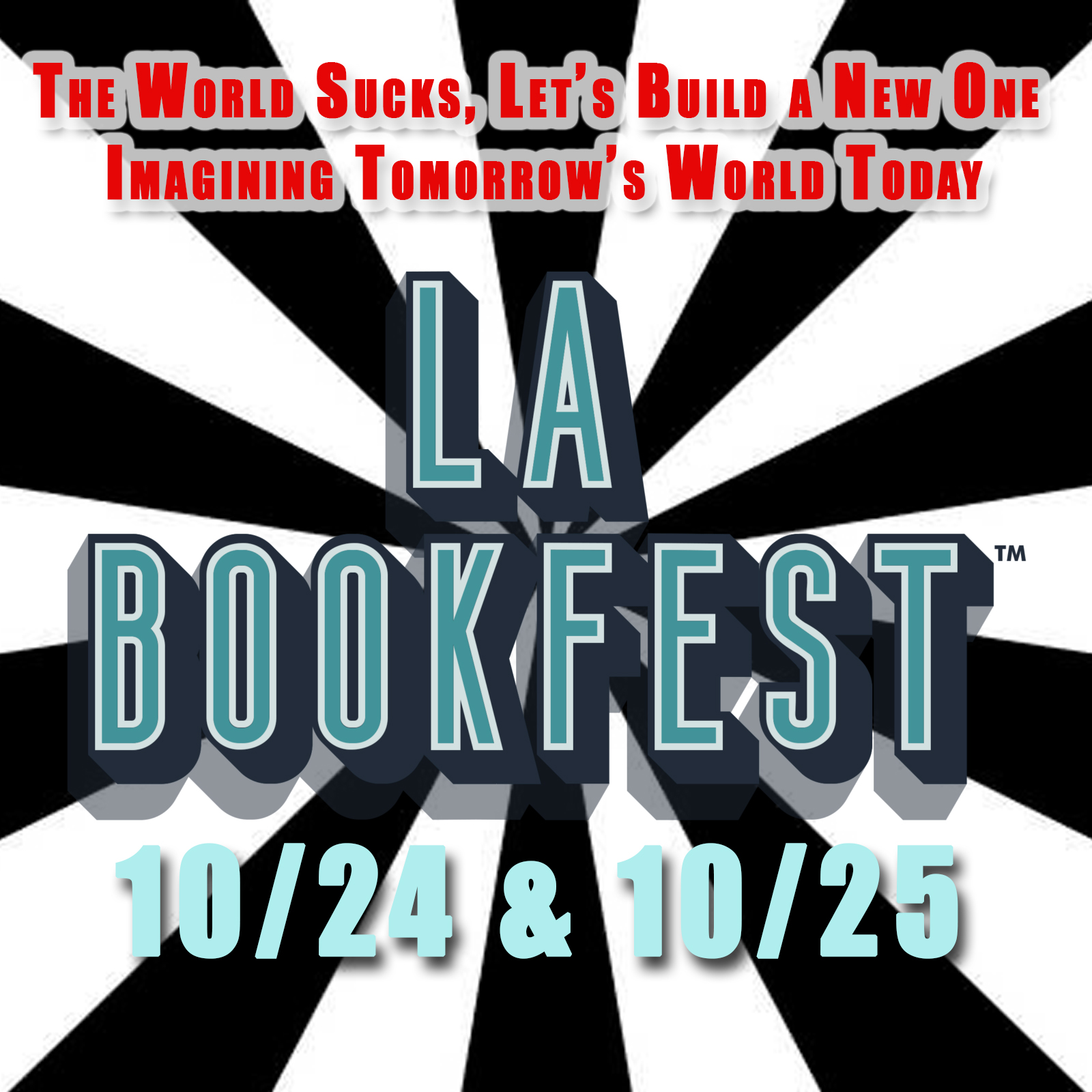 In some exciting news, Hadithi Sambamba is getting into the distribution business. For now they will only be pushing titles they own but that could change in the future. They were recently given access to over three hundred comic book stores that carry indie titles and it seemed a terrible waste not to say hello and introduce them to the roster.. 

The first round of promotions will feature two of your favorites, Hybrid Zero and Legends Parallel. The two, Rated "M" for Mature, multiverses have exactly the kind of content stores crave. From beautifully crafted graphic novels to a wide variety of gear to custom promotional items, upon request, they are primed to take advantage of any and all opportunities. 

So, cross your fingers, toes, or anything else you can think of, and wish us all luck.

Until next week, stay safe, sane, and inside.