Hail and Hello everyone! A funny thing happened between newsletters. I found out a major comic con is using this weekly missive as an example of how to do things right. While there's nothing wrong with linking to a public website, that is what it's there for, it is a little odd no one asked. Since I reached out to them and no one reached back, I won't name them. That said, if you want to share this newsletter with your friends, feel free to send them THIS LINK.

Also a big hello to the contestants at C.L. Cannon's Spring Fantasy & Sci-fi BookBub Giveaway. If you think you got here by accident you can CLICK HERE to unsubscribe. The contest runs until May 14th so you can still join in the fun. Just create a free BOOKBUB account, CLICK HERE to access the contest, and follow the instructions.

As you know I was a guest at THE BOOKFEST last weekend. As always, it was a wonderful mix of internationally famous authors and writers like me. I was interviewed by Anastasia Washington (no relation to the Russian Anastasia) and Jenna Busch (no relation to G.W.). If you missed it you can CLICK HERE to view my segment. Or click on the Bookfest link to watch it all. It explains why I can no longer travel to Russia.

More below.




I have been getting complaints from people who tried to leave reviews on Amazon only to see them disappear. Several calls to the Mighty Zon have only left me baffled. So, if you want the world to know what you think about my writing – good, bad or indifferent – head on over to my GOODREADS page and have at it.

While you're here, make sure to check out the masterpiece voted Best Sci-fi novel of 2020 by the CRITTERS' READERS' POLL. Yes, I'm talking about SPLICE: HIT BIT TECHNOLOGY. What can I say that readers haven't? Nothing.

SPLICE is a non-stop thrill ride, taking the reader on an edge-of-your-seat experience through the military and organized crime worlds. Bill McCormick absolutely captures the senses of the military and combat from sight to sound to smell and leaves you only wanting more at the turn of every page. This book gets it right and keeps it coming!

Josh Grenard
Former Infantry Captain/Combat Veteran
U.S. Army

More below.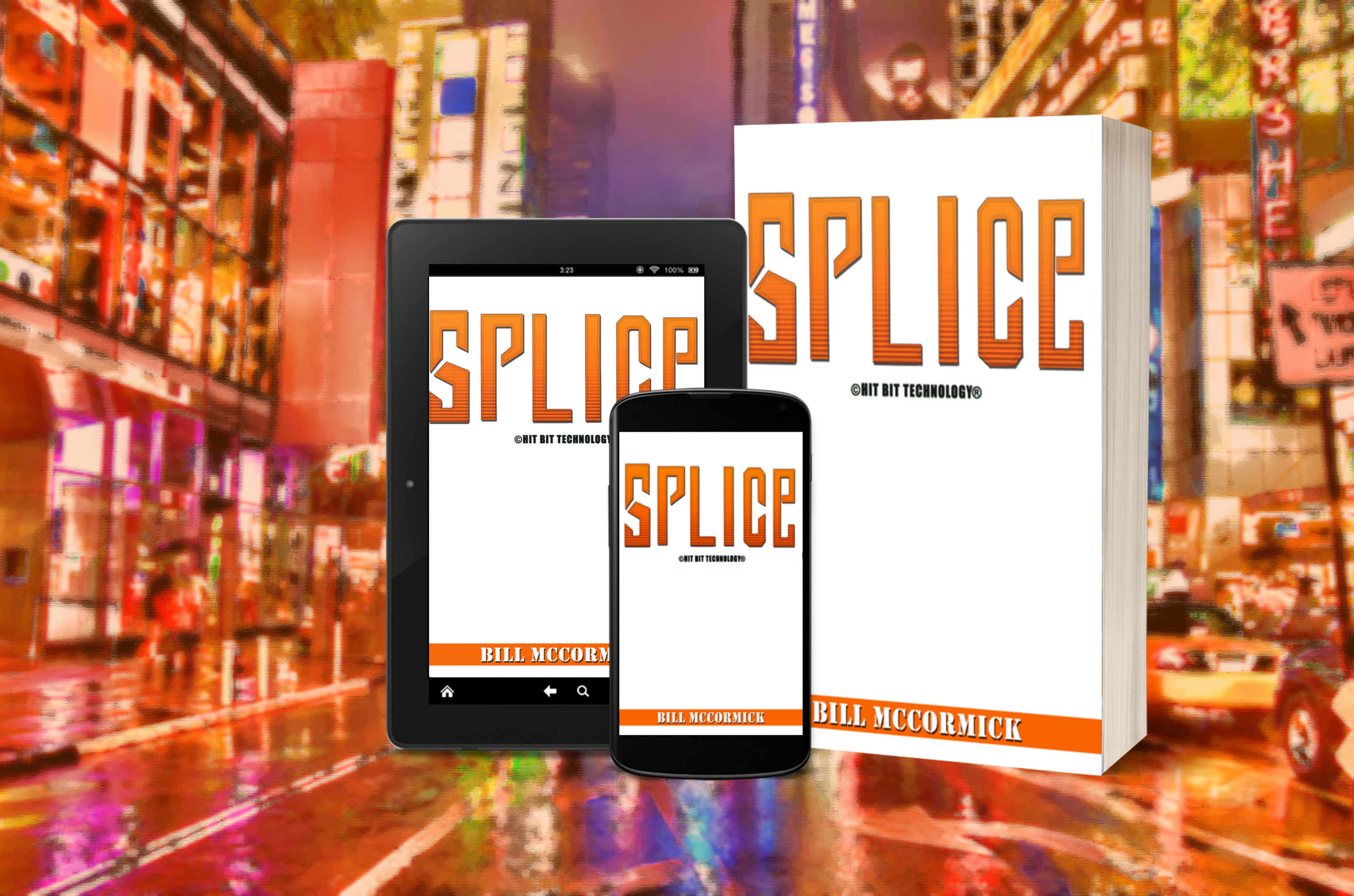 Speaking of reviews, a fan who's read the entire BRITTLE RIDERS trilogy, recently finished GOPTRI OF THE MISTS: KITAAB EK and had this to say about it.

This world is our world and not. It is our future, and not. When multiple nuclear missiles can rightly be used as an example of subtle persuasion it becomes a testament to the deep, and twisted, humor that permeates this series. The fact that a gay wedding is the capstone for a bloody revolution is a perfect example of how dichotomies constantly intertwine to tie every story thread together. All in all, this is world building, and story telling, at its finest.

Sarah Z. Gallagher, PHD

More below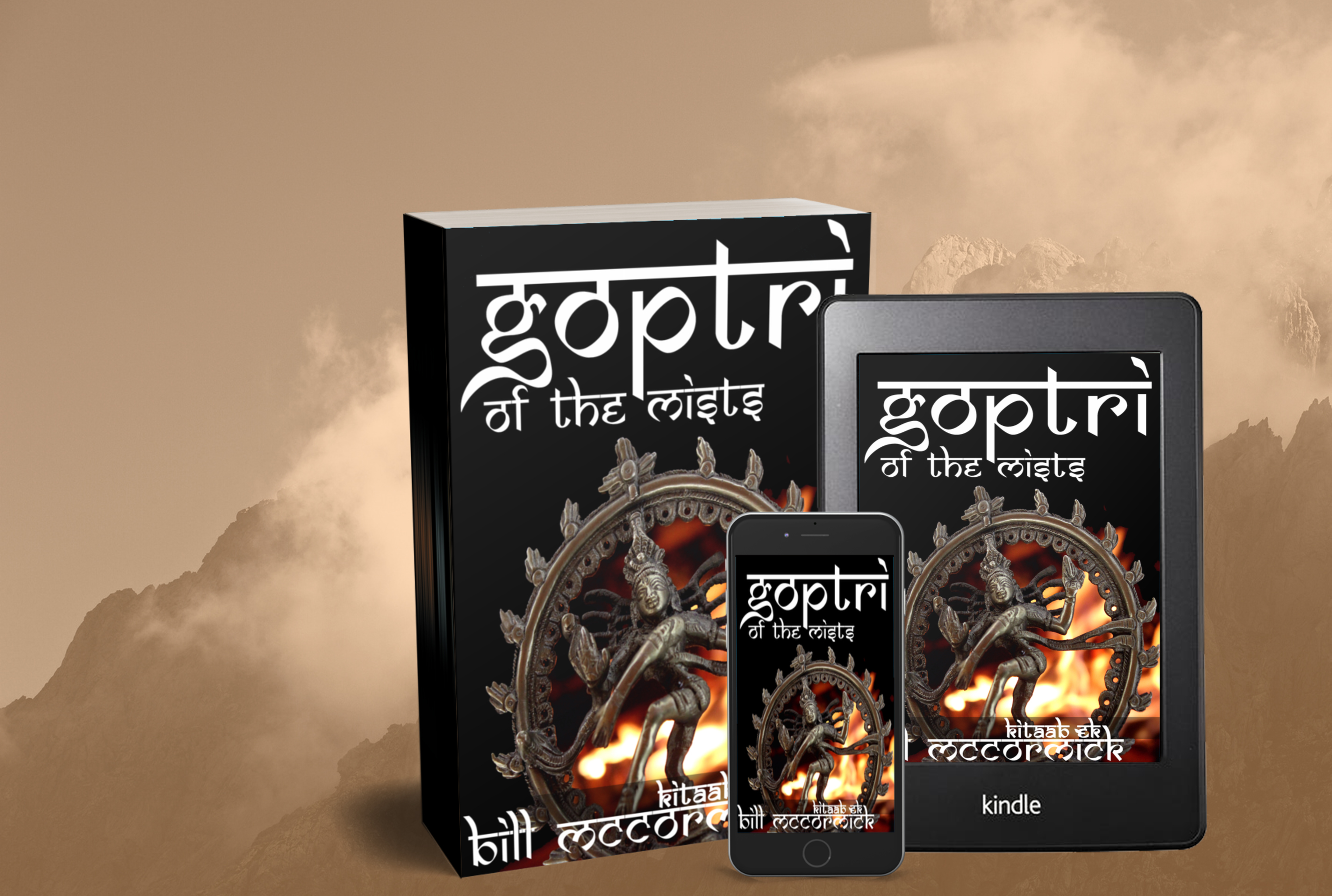 Finally, if you scroll to the bottom of the email version of this newsletter you'll see a variety of symbols. Much to the surprise of many, or so it seems, they are not a means of sharing a hidden message. Nope, they are simply pretty links to all of my social media pages. You're welcome to follow all or none of them at your leisure. I will note that my Twitter feed is kind of like the Wild West, so proceed at your own risk there.

Until next week, stay safe, sane, and inside.