Greetings and salutations. As some of you may have heard Kim, my fiancée, and I were in a nasty car wreck Sunday. While neither car was drivable, no one was injured. We're taking that as a win and are now beginning the joyful process of dealing with insurance companies.

Last Friday I plopped on to the internet to be interviewed by Jude Matulich-Hall for her show Titles, Talk, and Tipples. Read that carefully. I screwed it up the first time I saw it. Fortunately Jude has a sense of humor. We ended up doing two interviews.

The first one focused on my novels. We took a look at each release separately so that viewers would have a basic idea of what each title was about. The second focused on comics, supporting human rights, and a little bit about my life.

The fun part about the interview was the Tipples portion. Jude makes it a point to drink what her guest drinks. So, there we sat, two time zones apart, day drinking vodka on the rocks.

More below.



Don't forget, this is the last week you can enter C. L. Cannon's Sci-Fi and Fantasy Bookfair.

If you're a fan of either genre, and I assume you are since you're reading this newsletter, this is a great way to get your hands on a gift cards, books, and more. It only runs until the fourteenth and then it's gone. So click that link and join the fun.

Just as a selfish aside, over one hundred people decided to sign up for this newsletter above and beyond participating in the Bookbub promotion. It's that kind of stuff that warms the cockles of my heart.

More below.



Goptri of the Mists: Kitaab Ek is now out in paperback. Just CLICK HERE to get your hands on a copy. If you want to know about the Goptri's universe, before busting out your credit card, I created a fun video to help you immerse your mind in its awesomeness.

This world is our world and not. It is our future, and not. When multiple nuclear missiles can rightly be used as an example of subtle persuasion it becomes a testament to the deep, and twisted, humor that permeates this series. The fact that a gay wedding is the capstone for a bloody revolution is a perfect example of how dichotomies constantly intertwine to tie every story thread together. All in all, this is world building, and story telling, at its finest.

Sarah Z. Gallagher, PHD

More below.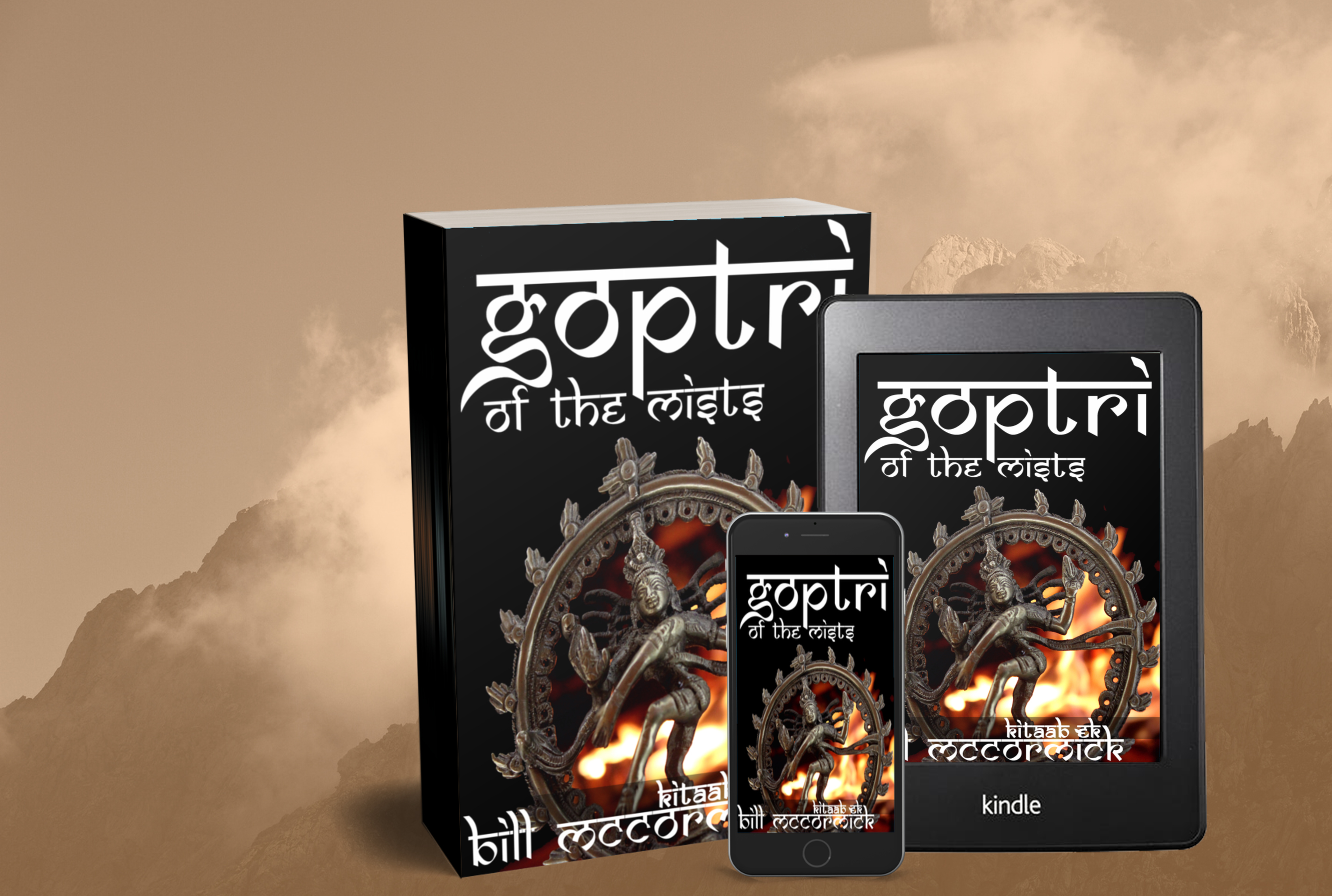 SPLICE: HIT BIT TECHNOLOGY continues to wow new fans every week. If you're not sure if SPLICE s for you, click here to watch a brief video which lays out the basic plot.

All you need to do is CLICK HERE for all your purchase options. Or, if that special someone has a special day coming up, you can CLICK HERE to get an autographed copy. I recently restocked my shelves, so you're good to go.

SPLICE is a non-stop thrill ride, taking the reader on an edge-of-your-seat experience through the military and organized crime worlds. Bill McCormick absolutely captures the senses of the military and combat from sight to sound to smell and leaves you only wanting more at the turn of every page. This book gets it right and keeps it coming!

Josh Grenard
Former Infantry Captain/Combat Veteran
U.S. Army

I think that's enough for now. Until next week, stay safe, sane, and inside.